10 Celebrities Talk About Body Hair
Because celebrities have
body hair
too: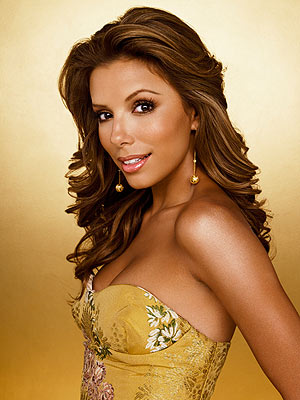 1.
"Every woman should try a Brazilian wax once. And then the sex they have afterward will make them keep coming back!"—
Eva Longoria
,
Cosmopolitan
2.
"My anxiety dreams tend to always relate to, um, pubic hair. So I'll be, like, on stage getting ready to act, and I'm just in my underwear and I look down, and it's just like it might as well be like an old man's beard or something." —
Ellen Page
to Conan O'Brien
3.
"This is way too much information, but I don't like girls with nothing down there either. It freaks me out. You have to have something, otherwise it's fucking creepy." —
Daniel Radcliffe
,
Heat magazine
4.
"If you have a landing strip, you're the kind of girl who never has to pay for date, you only wear a thong, and you'll attempt things you know you're gonna be successful at. Now, if you do bald, and there are people who do, you never do anything halfway, your dishwasher's perfect, you're OCD...everything's in line. And if you don't do a thing down there, you probably don't own a flat iron ... you sing Jodi Mitchell in the shower, and you order your steaks plain." —
Hoda Kotb
,
Kathy Lee and Hoda
5.
"After a breakup, a friend of mine Swarovski-crystalled my precious lady, and it shined like a disco ball." —
Jennifer Love-Hewitt
,
Lopez Tonight
6.
"I don't love waxing. I just don't like everybody ... up in the business, you know what I mean? I shave everywhere; the only thing I wax is my eyebrows. It's torture plucking the hairs out one by one." —
Jennifer Lopez
,
Allure
7.
"Who ever invented the bikini wax was an evil creature. Who said bushes needed to b [sic] gone?!" —
Solange Knowles
,
Twitter
8.
"I'm a human, I have hair … when people want me talk about whether I think the bush is back, and whether that's great for feminism, I'm like, 'You know what's great for feminism? Respecting everybody's own choice'." —
Gaby Hoffmann
,
London Evening Standard
9.
"I am Armenian, so of course I am obsessed with laser hair removal! Arms, bikini, legs, underarms…my entire body is hairless." —
Kim Kardashian
,
Allure
10.
"I don't care what women do with it but we should be informed ... It is there for a reason and to laser it off is to lose it forever! … I believe in grooming. Grooming is my preference." —
Cameron Diaz
,
Graham Norton Show
Do you follow us on Instagram?
[caption id="attachment_98865" align="alignnone" width="100"]
@BodyRockTV[/caption]
Leave a comment