The 9 Emotional Stages Of Growing Out Your Bangs
My best friend looked at me last week and said "I think you should have bangs." Completely out of the blue. Now, I can't stop thinking about it. Thing is, I used to have bangs, had them most of my life, but I grew them out 4 years ago and now I'm scared to go back. I love them and they are adorable but what if i want to grow them? I've been traumatized and I'm guessing I'm not alone. I'm also guessing you've moved through these  
9 stages
:
1. Excitement
It is time for a change! Hooray! You can't wait to toss your hair around without having to spend all that time blow drying your bangs so they look good. Or lie flat. Besides, bangs are so last year.
2. Optimism
Yes! It looks like your hair grew like mad last week. Maybe you'll be able to tuck it behind your ear by the time summer arrives! In the meantime, bobby pins will do.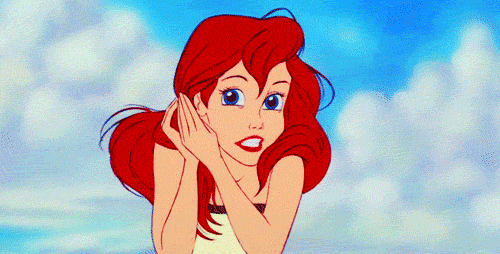 3. Frustration
Okay, so you knew it wasn't going to be easy. And you've ready everything you can find online about how to style your hair when you're growing bangs. Obviously you have difficult and uncooperative hair! Honestly, can anyone over 7 pull of a headband?
4. Joy Over Slight Progress
Okay, this could work. Grab some more hair spray because this side swept swoopy look is working.

5. Desperation
WTF, hair? There has to be something wrong with your diet or shampoo or something. Maybe you should look into hair extensions.
6. Determination
Okay, just a few more inches. You got this. You feel proud. But only on days when you actually get out of bed early enough to style you hair in that cute braid meant to keep your hair off your face, you know that braid that had that tutorial on YouTube that you spend all that time studying. On the other days, you wear every single bobby pin you own. Or a hat. Or a scarf.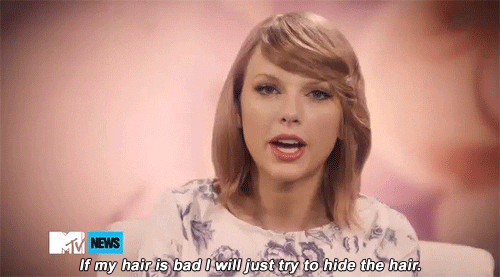 7. Weakness
You feel like you look like a shaggy dog and there is no way you can go out like that. If you just cut that one little piece...
8. Panic
OMG, why did I touch the scissors? Disaster. You call your stylist to book an emergency bang trim. You will pay more if she can squeeze you in ASAP.
9. Resignation
You walk out of the salon with adorable baby bangs. It's all good, you can grow them out in no time, right?      
Leave a comment