Healthy High Fat Foods To Eat More Of #1: Coconuts
Who says that fat is bad?
Studies have proven
that eating more fat--the healthy unsaturated kind--can lead to increased weight loss. Fat may have gotten a bad rap, but in this series we're going to take a look at a few of the best high-fat foods to add to your diet. First up, coconuts! I love coconuts--the milk, the meat, coconut oil, everything. With its rich taste, coconut is perfect for desserts, savory dishes, breakfast foods, and so much more. Coconuts are actually surprisingly high in saturated fat, which is why coconut oil solidifies when cooled. When consumed in moderation, saturated fat is not unhealthy, unlike trans fats. [caption id="" align="aligncenter" width="550"]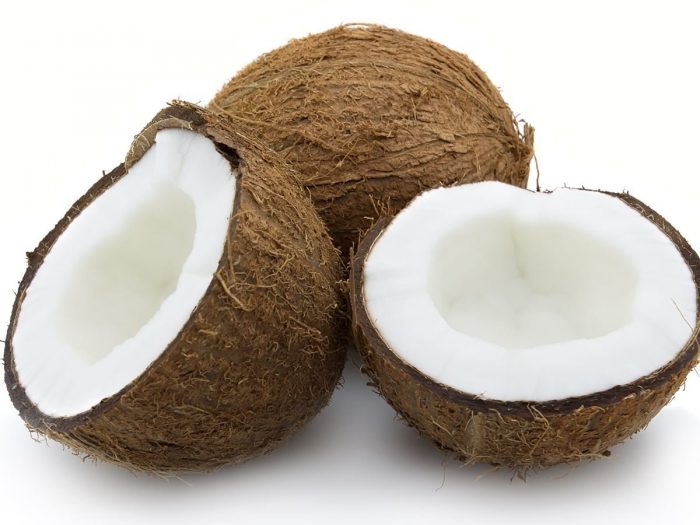 Source: organicfacts.net[/caption] In 100 grams of coconut, you get:
354 calories
30 grams of saturated fat
1.8 grams of unsaturated fats
Coconut oil is one of the healthiest on the planet, offering benefits like:
Boosting immune function
Promoting weight loss
Controlling cholesterol
Boosting skin and hair health
Regulating your digestion
Speeding up metabolism
and so much more…
As far as healthy fats go, it doesn't get much better than coconuts!  
Leave a comment