The "Rowdy" Rousey Takedown: Holly Holm Defeats the Champ
It's been called one of the most shocking upsets in sports history ... and for good reason.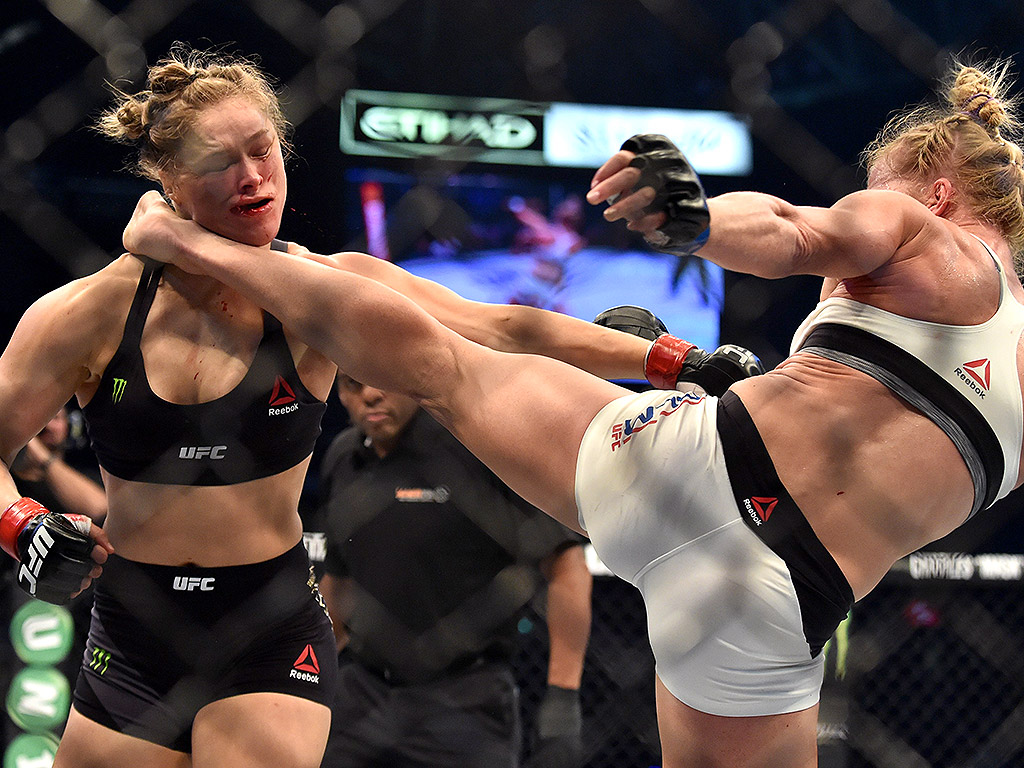 Ronda Rousey has been a media queen for a hot minute now. People can't get over powerful and influential she is, both in and out of the ring. Leading up to UFC 193, we were reminded that she won her three most recent fights in just over a minute ... COMBINED. She's an incredible athlete to say the least. This is why no one saw her defeat coming. But, regardless of what we thought, she lost her Ultimate Fighting Championship women's bantamweight belt this past weekend to Holly Holm. The fight lasted a total of five minutes, and seemed to have "Rowdy" in a role reversal to her typical game plan. Holm provided a kick to her head, leaving her unconscious 59 seconds into the second round. Rousey not only lost but was transported to the hospital. https://www.youtube.com/watch?v=AXZbTkDxFbw Of her win, Holm said, "I just felt like, 'How could I not do this?' I had the best coaching from wrestling to grappling to stand-up. Everything we worked on presented itself in the fight." [bctt tweet="The "Rowdy" Rousey Takedown: Holly Holm Defeats the Champ"] Other fighters and former opponents responded in a celebratory tone of Rousey's defeat on social media. Her string of 12 victories finally broken. It was a shock for anyone who thought she would never lose.
Even Bethe Corriea professed her enthusiasm, who was KO'd by Rousey in just 34 seconds. "The world turns!" she said.
What are your thoughts on Rousey's loss? Source: 
People
[caption id="attachment_118224" align="alignleft" width="100"]
@BodyRockTV[/caption] [caption id="attachment_118223" align="alignleft" width="100"]
@BodyRockOfficial[/caption]
Leave a comment